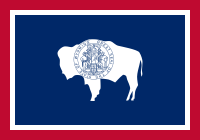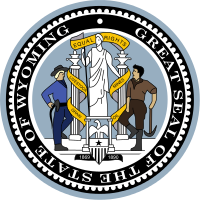 Craigslist Wyoming searches all of the following locations.
craigslist cities: Wyoming
---
Wyoming Craigslist Search looks at the entire state of wyoming and covers a total of 97,914 sq mi. Wyoming has an area ranking of 10th in the country, with a population of 585,501 people, giving wyoming a population ranking of 50th highest in the U.S. with an average population density of 5.97 people per square miles.
Wyoming has the following nick names: Equality State
Wyoming has the following state moto: Equal Rights
The people who live in Wyoming are known as: Wyomingite
Wyoming's largest metro area is Cheyenne Metro Area
Wyoming was admitted into the United States on July 10, 1890, before it was admitted into the union, it was known as the Wyoming Territory. Wyoming was the 44th state to join the United States.
Wyoming has the following state emblems:

State Bird: Western meadowlark (Sturnella neglecta),

State Fish: Cutthroat trout (Oncorhynchus clarki),
State Flower: Wyoming Indian paintbrush (Castilleja linariifolia),


State Mammal: American bison (Bison bison),
State Reptile: Horned lizard (Phrynosoma douglassi brevirostre),
State Tree: Plains cottonwood (Populus sargentii),




State Fossil: Knightia,

State Mineral: Nephrite,



State Soil: Forkwood ,
State Song: Wyoming ,