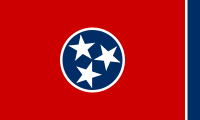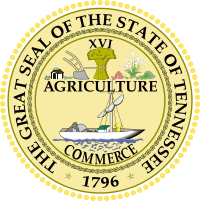 Craigslist Tennessee searches all of the following locations.
craigslist cities: Chattanooga - Clarksville - Cookeville - Jackson - Knoxville - Memphis - Nashville - Tri Cities
---
Tennessee Craigslist Search looks at the entire state of tennessee and covers a total of 42,143 sq mi. Tennessee has an area ranking of 36th in the country, with a population of 6,651,194 people, giving tennessee a population ranking of 16th highest in the U.S. with an average population density of 157.8 people per square miles.
Tennessee has the following nick names: The Volunteer State
Tennessee has the following state moto: Agriculture and Commerce
The people who live in Tennessee are known as: Tennessean
Tennessee's largest metro area is Nashville Metropolitan Area
Tennessee was admitted into the United States on June 1, 1796, before it was admitted into the union, it was known as the Southwest Territory. Tennessee was the 16th state to join the United States.
Tennessee has the following state emblems:
State Amphibian: Tennessee cave salamander,
State Bird: Mockingbird,
State Butterfly: Zebra swallowtail,
State Fish: Channel catfish,
State Flower: Iris,

State Insect: Firefly,
State Mammal: Tennessee Walking Horse,
State Reptile: Eastern box turtle,
State Tree: Tulip poplar,
State Beverage: Milk,

State Dance: Square dance,
State Food: Tomato,
State Fossil: Pterotrigonia (Scabrotrigonia) thoracica,
State Gemstone: Tennessee River pearl,
State Mineral: Agate,
State Rock: Limestone,

State Slogan: Tennessee – America at its Best,

State Song: Nine songs ,