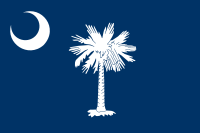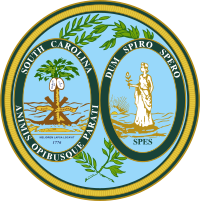 Craigslist South Carolina searches all of the following locations.
craigslist cities: Charleston - Columbia - Florence - Greenville - Upstate - Hilton Head - Myrtle Beach
---
South Carolina Craigslist Search looks at the entire state of south carolina and covers a total of 32,020 sq mi. South Carolina has an area ranking of 40th in the country, with a population of 4,961,119 people, giving south carolina a population ranking of 23rd highest in the U.S. with an average population density of 155 people per square miles.
South Carolina has the following nick names: The Palmetto State
South Carolina has the following state moto: Dum spiro spero (Latin), While I Breathe I Hope
The people who live in South Carolina are known as: South Carolinian
The capital of South Carolina is Columbia
South Carolina's largest metro area is Greenville
South Carolina was admitted into the United States on May 23, 1788, before it was admitted into the union, it was known as the Province of South Carolina. South Carolina was the 8th state to join the United States.
South Carolina has the following state emblems:
State Amphibian: Salamander,
State Bird: Carolina wren,
State Butterfly: Eastern tiger swallowtail,
State Fish: Striped bass,
State Flower: Yellow jessamine,

State Insect: Carolina Mantis,
State Mammal: White-tailed deer,
State Reptile: Loggerhead Sea Turtle,
State Tree: Sabal palmetto,
State Beverage: Milk,

State Dance: Carolina shag,

State Fossil: Columbian mammoth,

State Mineral: Amethyst,
State Rock: Blue granite,
State Shell: Lettered olive,


State Song: Carolina, ,