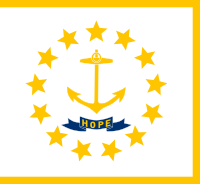 Craigslist Rhode Island searches all of the following locations.
craigslist cities: Rhode Island
---
Rhode Island Craigslist Search looks at the entire state of rhode island and covers a total of 1,214 sq mi. Rhode Island has an area ranking of 50th in the country, with a population of 1,056,426 people, giving rhode island a population ranking of 43rd highest in the U.S. with an average population density of 1006 people per square miles.
Rhode Island has the following nick names: The Ocean State
Rhode Island has the following state moto: Hope
The people who live in Rhode Island are known as: Rhode Islander
Rhode Island's largest metro area is Providence metro area
Rhode Island was admitted into the United States on May 29, 1790, before it was admitted into the union, it was known as the Colony of Rhode Island and Providence Plantations. Rhode Island was the 13th state to join the United States.
Rhode Island has the following state emblems:

State Bird: Rhode Island Red Chicken,

State Fish: Striped bass,
State Flower: Violet,

State Insect: American burying beetle,
State Mammal: Morgan horse,
State Reptile: Painted turtle,
State Tree: Red Maple,
State Beverage: Coffee milk,





State Mineral: Bowenite,
State Rock: Cumberlandite,

State Slogan: Unwind,

State Song: Rhode Island, It's for Me ,