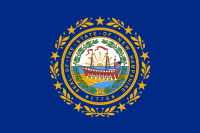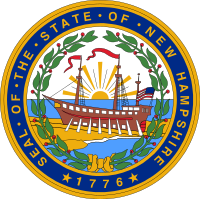 Craigslist New Hampshire searches all of the following locations.
craigslist cities: New Hampshire
---
New Hampshire Craigslist Search looks at the entire state of new hampshire and covers a total of 9,349 sq mi. New Hampshire has an area ranking of 46th in the country, with a population of 1,334,795 people, giving new hampshire a population ranking of 41st highest in the U.S. with an average population density of 147 people per square miles.
New Hampshire has the following nick names: The Granite State
New Hampshire has the following state moto: Live Free or Die
The people who live in New Hampshire are known as: Granite Stater or New Hampshirite
The capital of New Hampshire is Concord
New Hampshire's largest metro area is Greater Manchester
New Hampshire was admitted into the United States on June 21, 1788, before it was admitted into the union, it was known as the Province of New Hampshire. New Hampshire was the 9th state to join the United States.
New Hampshire has the following state emblems:
State Amphibian: Red-spotted newt,
State Bird: Purple finch,
State Butterfly: Karner Blue,
State Fish: Freshwater: Brook trout,
State Flower: Purple lilac,

State Insect: Ladybug,
State Mammal: White-tailed deer,

State Tree: White birch,



State Food: Fruit: Pumpkin,

State Gemstone: Smoky quartz,
State Mineral: Beryl,
State Rock: Granite,



State Song: Old New Hampshire ,